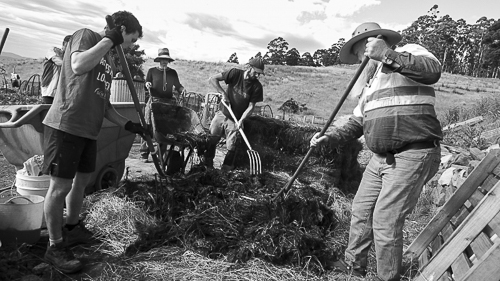 Tiger Hill Permaculture in Tasmania
Paul, or Ringo as known by people within the permaculture world, has been involved in permaculture projects in many parts of the world over the past 15 years.
He is looking for volunteers to join him on his 70 acre permaculture farm in Buckland, Tasmania (Australia).
His vision is to create a working family farm and educational community to demonstrate self-reliance and sustainability via permaculture design and holistic farming.
He invites anyone with interest in environmental issues, sustainability, farming, gardening and permaculture in general. Being fit with high energy and a "can do" attitude is also required.
Volunteers will help out with tasks such as gardening, composting, seed collecting, basic construction and fencing. They will be asked to provide 5 hours of work per day, 5 days per week, and will in return be able to sleep in a 12-bed bunkhouse. At time off volunteers will be able to enjoy nearby beaches and recreation sites.
As regards farming, gardening and permaculture in general, this web site may be of interest.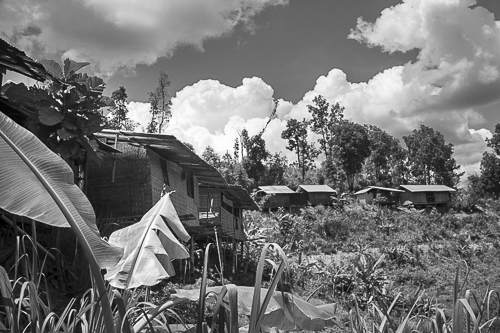 Live in eco-lodges while volunteering in Thailand
Spicy Villa Eco-lodges are handmade bungalows, built of natural and local materials. The lodges are located high in the mountains of the Mae Wang area.
The people operating the lodges have an organic farm on the property that they need help from volunteers with. Their goal is to produce as much as they can on-site, currently growing herbs and vegetables, but they are constantly expanding.
As a volunteer you'll be asked to provide 5-6 hours of work per day with Sundays off, and your tasks will include farming, cooking, building, taking care of guests, bamboo rafting and planting banana and grass for elephants.
By volunteering here, you'll get an opportunity to integrate with authentic Thai culture, but you need to be open-minded and willing to learn.
On your days off you can go for a trek in the jungle, visit local waterfalls, and learn how to prepare a jungle style lunch. You can also go cycling, river tubing, bamboo rafting, bathing with elephants and learn Karen-weaving.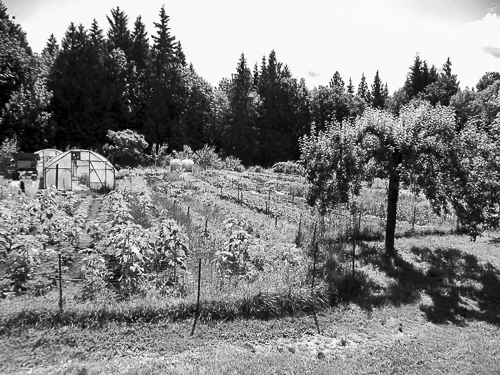 Join the community at Finney Farm in the U.S.
Finney farm is a community located in the foothills of the Cascade Mountains, Washington, U.S.
The folks at the farm are devoted to conservation, educational and social outreach (egalitarian, not religious).
They have 105 acres of land, where about 15 acres is "developed". The remaining area is second growth forest or replanted trees. A large chunk of the land was originally home to a blueberry farm, and they have nearly an acre of 90+ year old blueberry bushes.
They also have a fruit orchard, ducks, a sauna, an old barn, a large organic garden and a play area.
There are currently a variety of building projects underway, including a "green" building.
The community also operates a seed distributing project, which involves growing, packaging and distributing heirloom organic seeds for free to schools, community gardens, food banks and low income households. Last year they gave away 8000 packages of seed!
Your tasks changes seasonally, but may include landscaping, organic gardening, firewood harvesting, wood- working, and odd tasks such as tutoring and web assistance. They are looking for 1-2 workers, who are able to work 6 hours per day, 5 days a week.
In return for your work you'll be able to sleep in a bunkhouse, shared/private room in the community house, vintage travel trailer, or in a shorty school bus.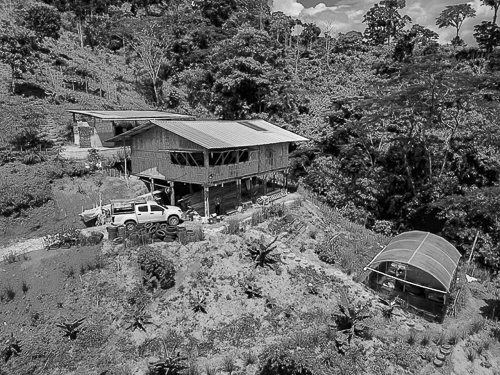 PermaTree, a tropical organic fruit farm in Ecuador
PermaTree is a tropical organic fruit farm and and a wildlife refuge at the edge of the Amazon basin. The farm is operated by a Swiss and French couple and was started in 2016.
The focus is on sustainable living by growing and cooking one's own organic food. They are building a bamboo house, compost toilets, and get their water from a nearby river. Half of their land is a natural jungle reserve, so it will not be touched.
The fruit orchard at the site is very diverse, you'll find papayas, bananas, plantains, cacao, mangoes, bananas, lemons, white zapotes, lulo, guayabas, ice cream bean, passion fruit, sugar cane, and tons of other edibles.
PermaTree are currently looking for 1-3 volunteers, who can help with painting, blogging, compost work, carpeting, photographing, filming and building a natural swimming pool.
You'll be asked to stay for at least 4 weeks, and in return for your services you'll be able to eat tropical fruits you may never have heard of before, experience living in an eco-community, getting hands-on permaculture experience, develop teamwork skills, and getting a lot of Ecuadorian Spanish language practice.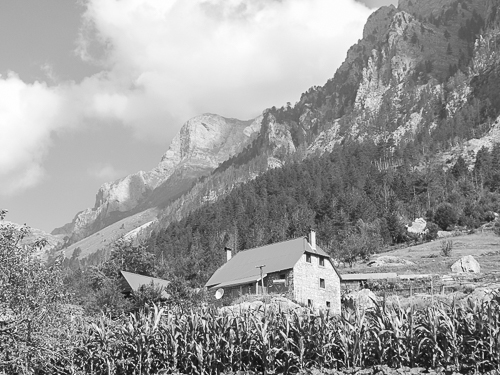 Join TOKA in their work on conserving the Albanian Alps
TOKA is an organisation working hard to conserve the Albanian Alps. One of their current projects involves preventing construction of hydropower plants in a national park.
Since 2010 they have also been working on marking, mapping and signposting more than 200km of hiking trails in and around Valbona Valley National Park , funded only by donations.
TOKA also operate JourneytoValbona, a frequently used source of information for all aspects of travel in Northern Albania. The purpose of this site is to make it possible for local families to make a living by being able to connect with tourists, therefore empowering locals living in or near a protected area.
They are looking for volunteers who can stay for at least 1 month, and who are prepared to be flexible about accommodation and willing to stay in a tent when rooms in the farmhouse are not available.
Apart from help on the projects above TOKA also need help with computer work, outdoor work, renovation and helping tourism businesses.
The story about Hippohelp
Leopold got the Hippohelp idea when he was developing a small piece of land with his wife outside of Guilin, China.
Since Guilin is a popular spot for backpackers around the world, he thought that some of them might be interested in helping out, and get free food and accommodation in return for their services.
He looked up websites he could use for this, but quickly found that they were either too outdated, too expensive, or too hard to use. So he decided to develop an alternative himself, and 6 months later he launched Hippohelp.com.
When choosing the name he first brainstormed a lot of words related to working and travelling, and then used an online tool called LeanDomainSearch to find available domain names.
Once he got a draft of a few combinations he asked his friends to vote on the ones that sounded the best, and Hippohelp got the most amount of votes.
It also happened to be the name Leopold liked the most. He thinks Hippohelp is short, easy to remember, and who doesn't love hippos?
A guest post written by Leopold Huber from Hippohelp.