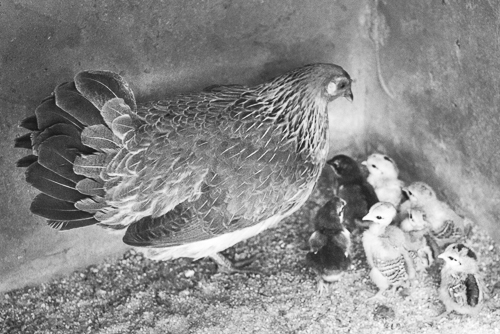 Going from Carbonia towards Cagliari, we turned slightly to the right a few kilometres from Carbonia, then having passed under the same road below a bridge, we arrived at Il Paradiso after a short trip on gravel roads.
Upon our arrival, we came to a a wide and slightly undulating garden with trees like holm oak, cork oak and strawberry tree  together with shrubs like Phillyrea and broom alternating with small stands of maple trees  while roses, pomegranates and quince trees were scattered around the property. There were also apartments for their guests, a large dining room next to a big kitchen and houses for the residents.
This farm was founded in 1955 when Vito Minaudo bought a piece of land at Barega near the town of Carbonia with the intention of growing vineyards and making wine. Now, it is managed by Vito's son, Tommaso Minaudo who together with his wife and their daughter Francesca have continued and extended the work started by Vito.
We were met by Tommaso Minaudo who guided us around his family's property. Ascending a small hill, we walked along a path with groves of mastic  on both sides where we could sense rather intense aromas coming from the abundant vegetation. It felt good being in a serene place filled with colours and aromas reminding us about paradise and is probably the reason why this farm is called il Paradiso or the Paradise.
The members of the Minaudo family obviously have a calling for agriculture and feel a strong attachment to their land. They are cultivating olive trees, vines, many types of vegetables and fruits besides raising chickens, ducks, geese, turkeys, guinea-fowls, rabbits, hares together with a few horses and donkeys and a flock of Tibetan goats.
The Minaudo family also receive local children and youths intending to make them interested in or at least acquainted with agriculture and animal husbandry. Thus, il Paradiso is also an educational farm collaborating with local schools and letting the pupils cultivate their own vegetables. Tommaso proudly showed us the results of the children's work from spring to autumn. They had planted seeds of tomatoes, courgettes/zucchinis  and eggplants/aubergines  and tended the vegetables such that they were ready to be harvested.
Crop rotation  is practised at il Paradiso in order to replenish the soil with nutrients, improving soil strucure  and soil fertility.
Excellent and delicious products, produced at this and nearby farms, are turned into delicious dishes for their guests and served in the grand dining room. Besides, their hospitality makes their guests feel welcome and they are returning repeatedly. A small swimming pool together with a small chute also makes this place attractive for families with children.