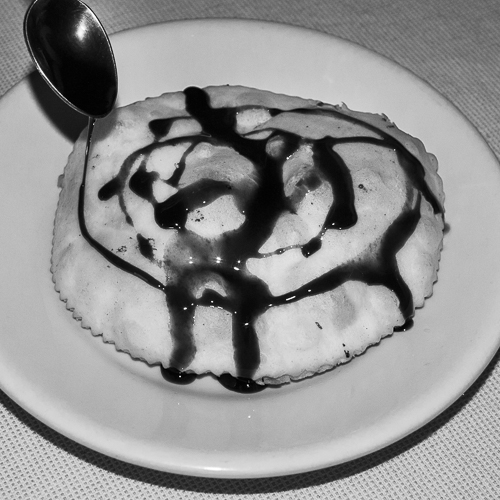 About 3o years ago several families in Cabras were accommodating persons in their own houses, and while many of them have quit doing it, the guest house "da Pinuccia" consisting of several rooms and a restaurant is still being run by Pinuccia and her family. Moreover, Pinuccia and her husband Luciano have gradually bought several properties about 3-4 kilometres outside the town, and now they own gardens where they are cultivating vegetables, fruits, olives, and grapevines. Everything which is produced is prepared and served in the kitchen of the guest house where Pinuccia, being an excellent cook, turns their products into traditional courses for her guests.
They are cultivating amongst others the following:
Apricot
Orange
Asparagus
Artichoke
Onion
Cactus pear
Fennel
Lemon
Eggplant
Apple
Quince
Loquat
Olives
Potato
Pear
Peach
Tomato
Plum
Spinach
Grape
Savoy cabbage
Courgette
Fennel
Naturally, growing all these plants requires a lot of work, and it is due to the dedicated passion of Pinuccia and her husband that they are still doing it after 30 years.
After having visited one of their gardens, we went back to the guest house in Cabras where Pinuccia kindly showed us how she's making various types of jam. In particular, she showed us how she made a jam of apples, lemon and cinnamon explaining the various phases of the preparation. She also explained how she makes liqueurs of wild fennel, basil, laurel, thistle, angustifolium, liquorice, nuts, orange cream, lemon cream, melons, and strawberries.
Afterwards she showed us how she makes seadas (a typical Sardinian pastry based on semolina, cheese and honey) and having prepared some seadas in her kitchen, she fried them in olive oil. Luckily, we were offered one seadas with a very sweet Sardinian honey, while she applied must derived from grapes to the other one, both of which tasted delicious.
Pinuccia assured us that she inquires her guests at her restaurant if her meals are to their liking in order to guarantee high quality food together with a pleasant experience, something which we also have appreciated. She gave us the impression that she is attentive, generous, and hospitable.