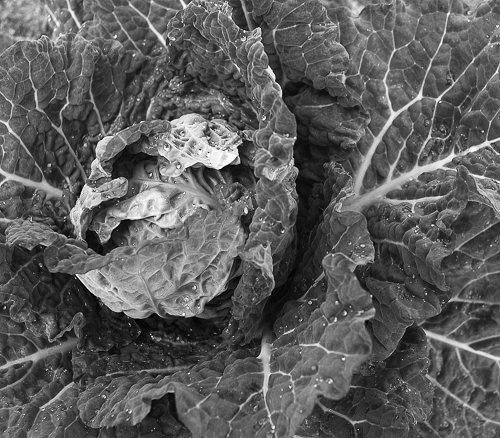 At the foot of the mountain Casteddu, a granite ridge looming above the Mediterranean brushes, the farm l' Aglientu is located. Here, the owners Antonella and Guido are cultivating fruits and vegetables in addition to running a small guesthouse. Both of them are working with the cultivation, while Antonella also looks after the guests. After having studied and worked with graphic design in Olbia, Guido has turned to full-time farming, putting into practice techniques and natural systems he learnt from an elder, local gardener.
Receiving seeds from local, organic greenhouses between the end of April and the beginning of May because night frosts occurring quite often before this period can easily destroy the seedlings. They are mainly growing cauliflower, fennel, savoy cabbage, broccoli, and radishes. Their produce is sold to customers who want to know where their food is coming from and how it has been grown.
About 10 days after having planted the seedlings, chicken manure is added. The soil consisting mainly of clay and dissolved sandstone is excellent for cultivating potatoes. In fact, due to heavy rains recently, soil and sand has been transported downwards to an olive grove, where Guido also has planted potatoes. A rotational system is employed such that various cultures are grown alternately in the same places at intervals of 3-4 years. There is a fruit garden located between the vegetable garden and the olive grove, where fruits like peaches, kiwi, cherries, plums, persimmons, pears are grown.
Most of the fields are watered using water droplets, leading to a low use of water. Instead, the olive grove is watered by spreading the water around the olive trees since their roots are spreading out.
Guido and Antonella are also planning to grow citrus trees in an area protected from cold, northern winds by high, dense trees. However, they also need a lot of sunshine.
We were also shown an enclosure where they will raise pigs. Since they are great diggers, Guido had covered the inside base of the fence with lots of stones.
The total area of the farm amounts to about 200 hectares and it is divided among various members of the Bonacossa family, meaning that the extension of the Aglientu farm is 43 hectares. Above the farm, there is meadows, mountains together with dense, Mediterranean brushes. Antonella followed us up to a meadow, from which we could see a flock of cows approaching. They are raising a race called Sarda Nera (known for its lean, rare meat) together with some Limousin cows. These animals are living outside all year, eating what they find together with some organically grown fodder.
Lots of steep mountains are located nearby, making excellent homes for birds of prey.