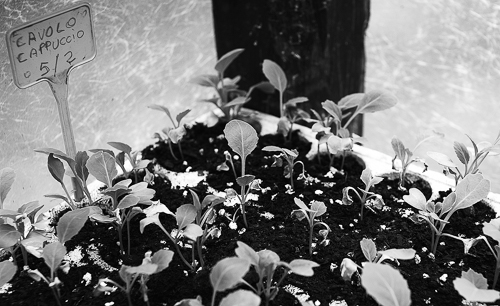 The "Sun and Earth" organic farm situated between Costa Paradiso and Tempo Pausania: a naturalistic island in a little visited part of Gallura.
The small hill on which the farmhouse and the guesthouse reside, is called "Funtana d'Alzi" in Sardinian signifying "spring where alder trees are growing". You'll reach it by first going to Bassacutena, a tiny village, turn to the right, drive on a bumpy road until you arrive at a crossroads, turn left and go straight ahead.
Sun and earth…two indispensable elements for sustaining life and its cycles.
Isora and Maurizio left the city of Florence and their successful careers for their love of the earth. Their farmland consists of undulating hills delimited by a winding river in a valley where numerous alder trees are growing. A magical place where two entrepreneurs of nature have succeeded after just 5 years in making a complete organic cycle in which they form an integral part.
Isora and Maurizio have constructed a small greenhouse in which they are growing seedlings. In this tepid environment each type of seed has a place to reside in small boxes containing soil and in which they will stay beyond germination until the seedlings are big enough to be planted outside. The seeds are selected with great care and bought from organic nurseries or cultivators, not necessarily easy to find. A large variety of vegetables are grown, like squash, legumes, aubergines, carrots, tomatoes, leeks, onions, garlic, green and red peppers, etc. A small part of the farm is reserved for for growing aromatic and medicinal herbs which are prepared by the owners after having been harvested. They have also an abundant fruit garden together with a vineyard.
A small, engine-driven plough is used to dig up and loosen the soil in which to plant the vegetables. Then, it is enriched using both animal and plant fertilizers, the last one being obtained by composting all their plant residues. All which is produced at the farm is consumed at the same place and all the leftovers are deposited in a compost heap for about 2 years. Thus, due to fermentation and decomposition, various chemical and biological processes transform the leftovers into fertilizer which contains necessary elements for enriching the soil in which they have earlier cultivated their food.
The major part of their products, which their land so generously provides them with, is changed into a rich variety of vegetarian courses complemented with cheeses and eggs provided by local producers together with some eggs from their own limited number of hens. Naturally, this food is meant both for the owners and their guests at the guesthouse.